(May the Fourth Be With You...for
those that LOVE Star Wars!)
It's also only four short days
I thought today I would share
with you some of my very favorite things...
If you are in need of a gift... or
this Mother's Day... this post is for you.
I've been spending a little time in my garden
especially in the cool mornings...
I was pleasantly surprised to
see that the Lily of the Valley are
Their fragrant blooms are a
favorite of mine... and were
also favorites of my grandmother too.
And like a good granddaughter...who
learned from her grandmother...
I collected a small bouquet
and slipped them into a tiny re-purposed
syrup bottle, just the way she did it...
My grandma was so special...
(Special and loving...with lots of grandmotherly wisdom
...like most grandmothers tend to have)
I also enjoyed the first iris bloom of the season...
Another little something grandma would have loved.
Whether your mother is into gardening or not...
I have put together a fun list of my favorites,
-sure to delight any special mom in your life.
...and while I might prefer my
flowers in syrup-bottles...
You know your mom best... and there
just might be the perfect little
something
for her listed below.
From gardening implements to a little bling,
...even handmade treasures...
I think I covered it all!
My Favorite Gift Picks for the Gardening Mom:
I picked up a pair of these "Foxgloves" at the Cincinnati Flower Show...
Aren't they so clever??
These gloves go up to your elbows...
They help keep your skin from coming into contact with the weeds.
This particular pair has grippers.
I chose pink...but they offer many color choices.
Visit their site for details:
If you don't have a field of Lily of Valley
in your back pasture... you can smell like you do!!
Award winning perfume... light and beautiful....
Lily of the Valley from Crabtree and Evelyn
For the Foodie Mom:
These chocolate bars...
they have wide variety of flavors...
I however, am stuck on this particular flavor...
So I cannot vouch for all the rest...
but I bet they are EXCELLENT...
We were gifted a beautiful boos cutting board
at our wedding almost 16 years ago...
It's still going strong... (us and the cutting board)
We recently picked up a new cutting board...
to add to our collection... quality workmanship and a great value.
Visit their site for store locations and styles:
Pie Drip Catcher...for the baking mom:
This might be my absolute-favorite kitchen accessory for baking.
It's perfectly made for baking pies,
catching any drips, therefore protecting the clean and shiny oven floor
and the silicon no slip grip keeps the pie in place
as you lift the pie into or out of the oven.... genius.

Visit this link to find out store locations: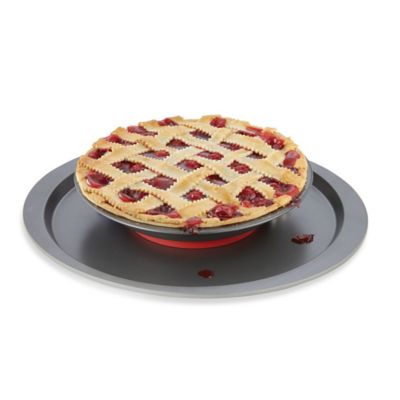 Brighton has so many fabulous products
and they stand behind each piece.
I had an anniversary watch that wasn't keeping time...
they replaced it completely... at no additional charge.
Really unique pieces and at a great price too.
For mom, and all purchases they do complimentary wrapping.
Visit Brighton for more style options and fun gift ideas:
'
Quirky Mom Gifts...(that I would LOVE):
Outdoor lights for your umbrella...genius.
They attach at the top of your
patio table umbrella...battery operated LED.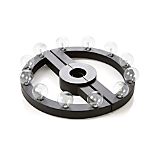 Visit this link for details:
Crate and Barrel Lights
A CLEAN and detailed car...
But do take her car and have it professionally detailed...
There is nothing better than a fresh clean car...
Free from gum wrappers and left-over, half eaten bags of chips...
Free from sports equipment and muddy gym shoes... if only for one day...
Mom will appreciate the effort.
Let's Do Something Together Gifts:
Hand-made anything from the kiddos
Hand-made re-purposed syrup bottles with small
handfuls of fresh-picked flowers
Framed photos, capturing "together" memories
Weeding mom's garden for her
Planting
a new tree for the yard
Making mom a special meal
Enjoying a trip to get ice cream or a really great dessert
Taking mom to an event, or going on an outing
Cincinnati's Krohn Conservatory Butterfly Show...
TIP:
Mom's get 1/2 off admission on Mother's Day...
But go early, the lines will likely be long.
However
you choose to celebrate
mom...
as long as it's from the heart...
Happy Mother's Day planning!! xo
P.S.
Oh my goodness... I almost forgot...
you could make her a strawberry doughnut shortcake...
Here's How:
Strawberry Doughnut Shortcakes
**These gift ideas are my own...real-life favorites... this was not a sponsored post.